#SuzyPFW The Future Is Orange For Hermès And Poiret
文章導讀
Colour defines designers who focus on imaginative simplicity.
敬請期待中文版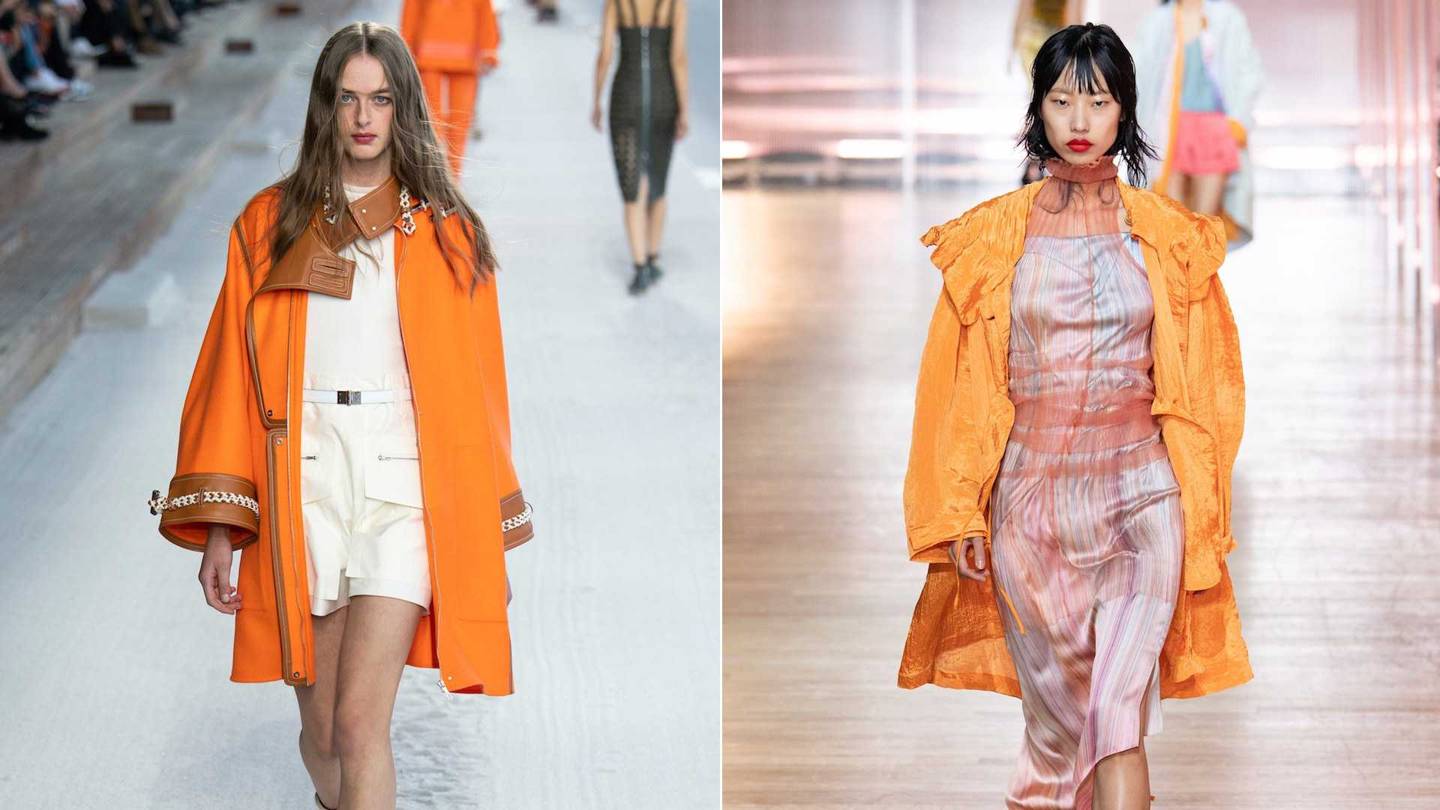 Hermès (left) and Poiret SS19.
Indigital
For Nadège Vanhee-Cybulski, the creative director of Hermès, and for Yiqing Yin, chosen to revive Poiret, subtle shades flowing into stronger colours are brand identities.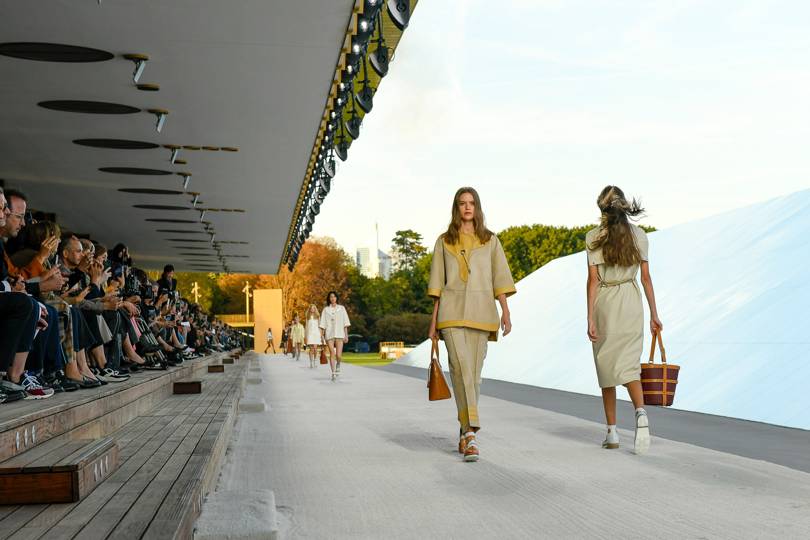 The Hermès catwalk at the Hippodrome de Longchamp.
Indigital
Hermès: Horsey Hippodrome
The set could not have been more 'Hermès' - a race track at the Hippodrome de Longchamp when all that was missing in the arena were the horses - studs or fillies - galloping down the fashion runway.
But how perfectly groomed these models were in pale leather coats and dresses, the buttery softness strengthened by a cord laced at the neckline or even threaded through a metallic ring.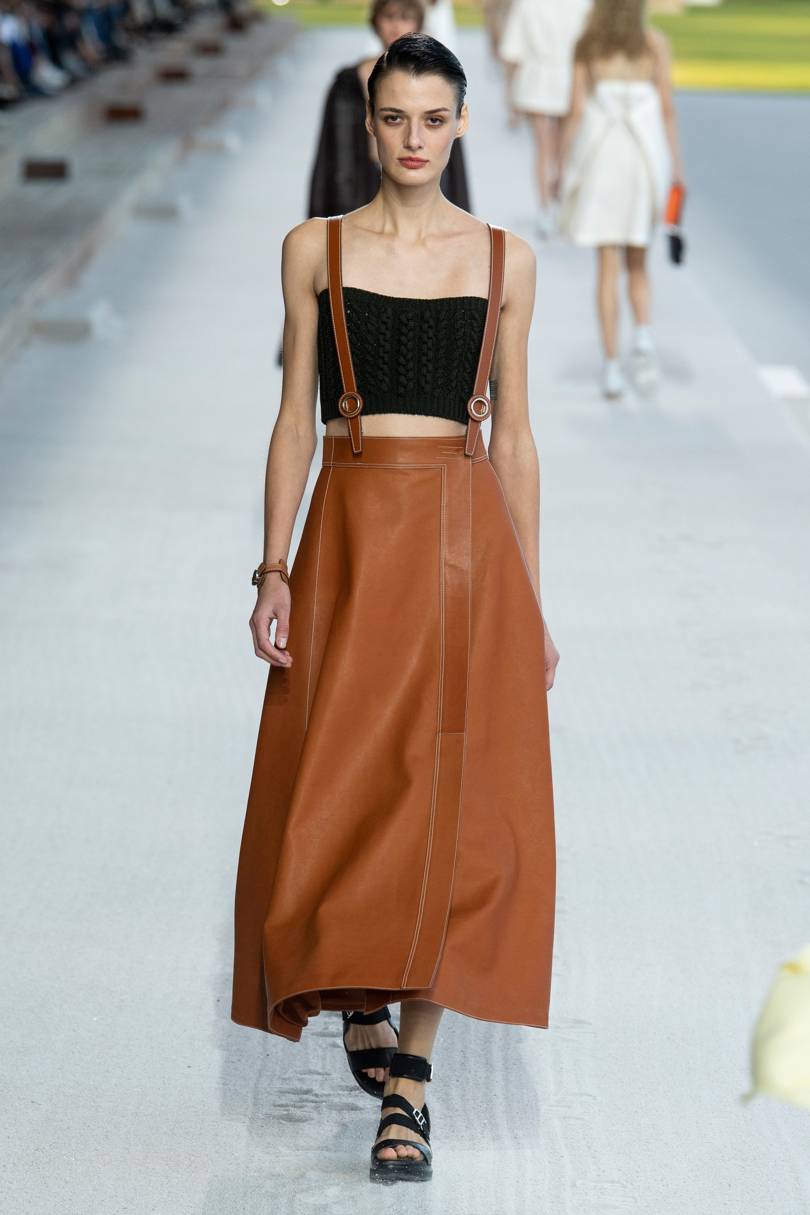 Hermès SS19 was a display of exquisite simplicity in ultra-subtle colours.
Indigital
The colours appeared - cream, cinnamon, ginger, brown - all for sporty pieces where bags in various designs seemed made to mix with the clothes, rather than a must-see accessories category.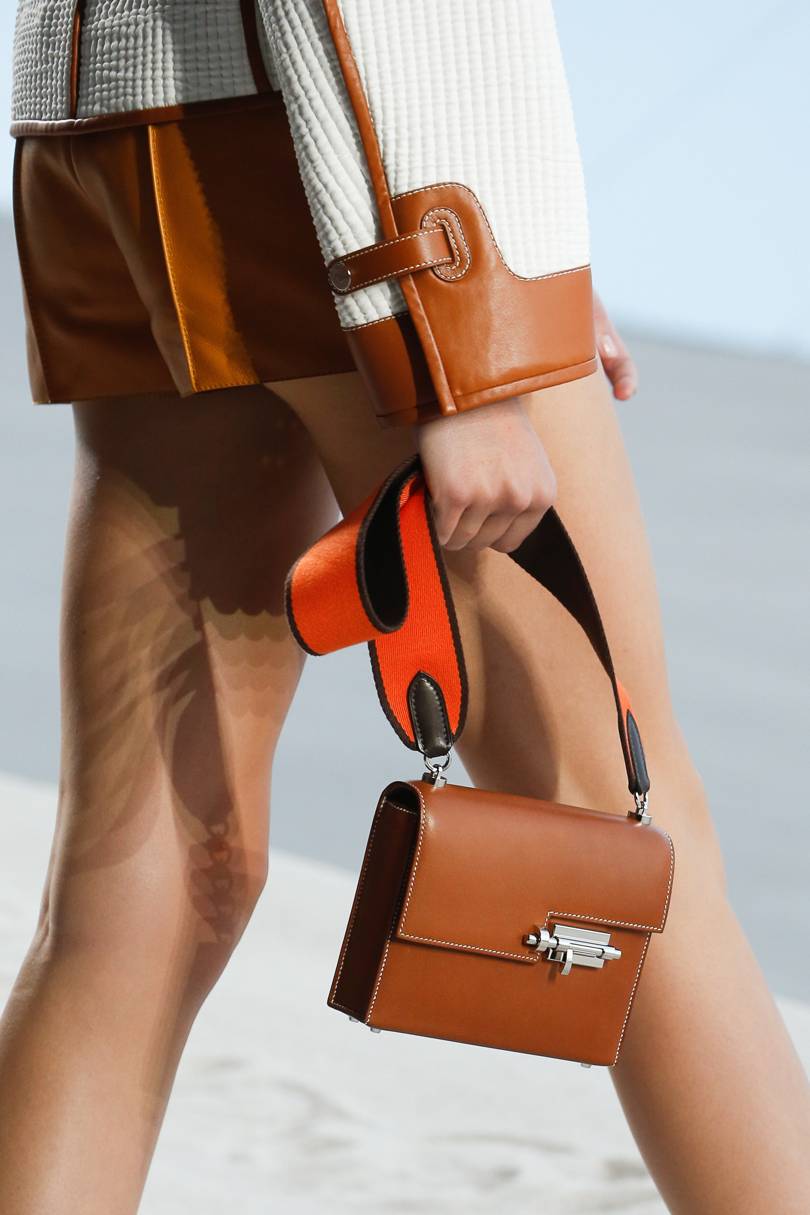 Bags seemed made to mix with the clothes.
Indigital
When mustard lightened to orange - the signature Hermès colour - it that did not take over the show, for there was a dusty green of oxidised copper and a lighter version that suggested absinthe. Cut to a splatter of turquoise, reined in by bright brown.
The designer seems increasingly confident in her role at Hermès, but this show, for all its sporty empowerment, added more still. An artist was behind the pallet of different shades.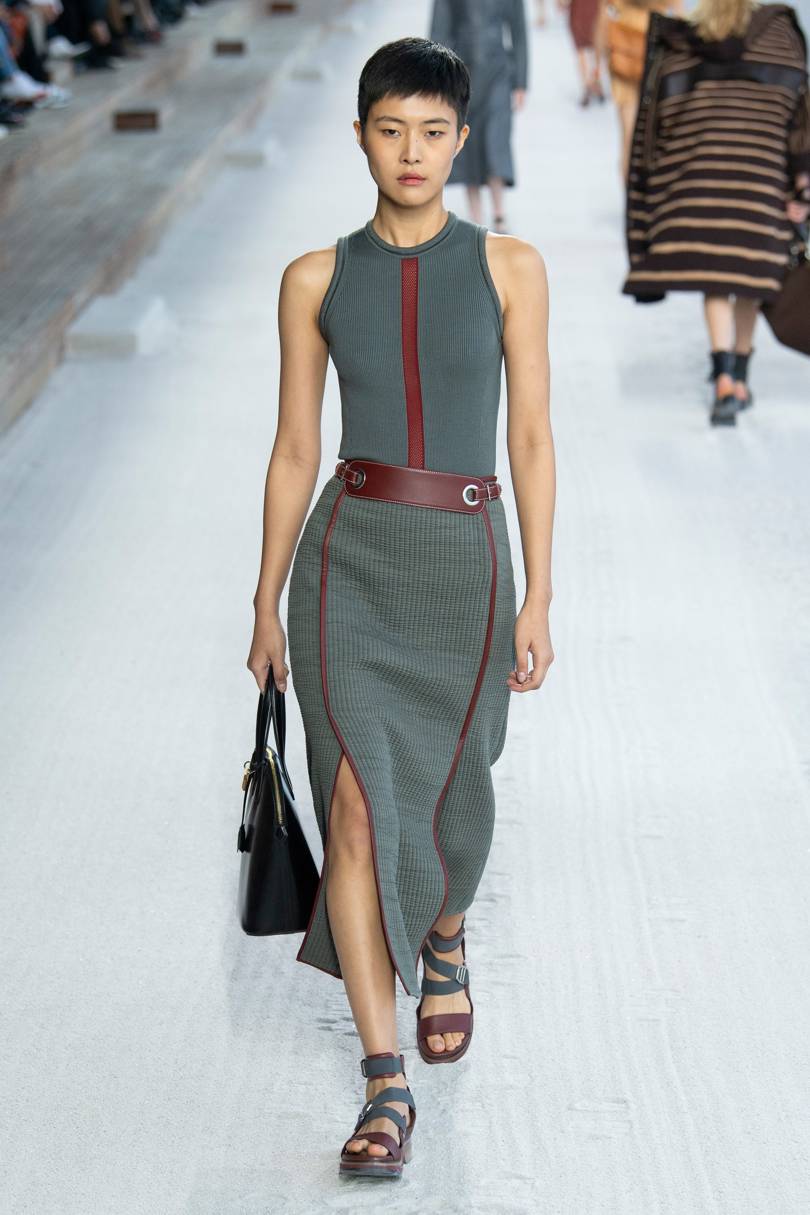 Nadège explained she uses colour to tell different kinds of stories.
Indigital
"We basically looked at a lot of Anni Albers. She was a great weaver and we were drawn to those different purist colours," said Nadège, referring to the artist wife of Josef Albers, part of the Twenties' Bauhaus movement.
"And, playing with our fundamental colours that you see as 'leather' shades and, of course, the orange which is kind of unavoidable at Hermès!"
To say that the collection was founded on colour seems confusing when so much of the sporty parade was about tailored simplicity and different shades of neutral. But that is really the point of Hermès: exquisite simplicity in ultra-subtle colours. And the designer admitted that it is always her starting point.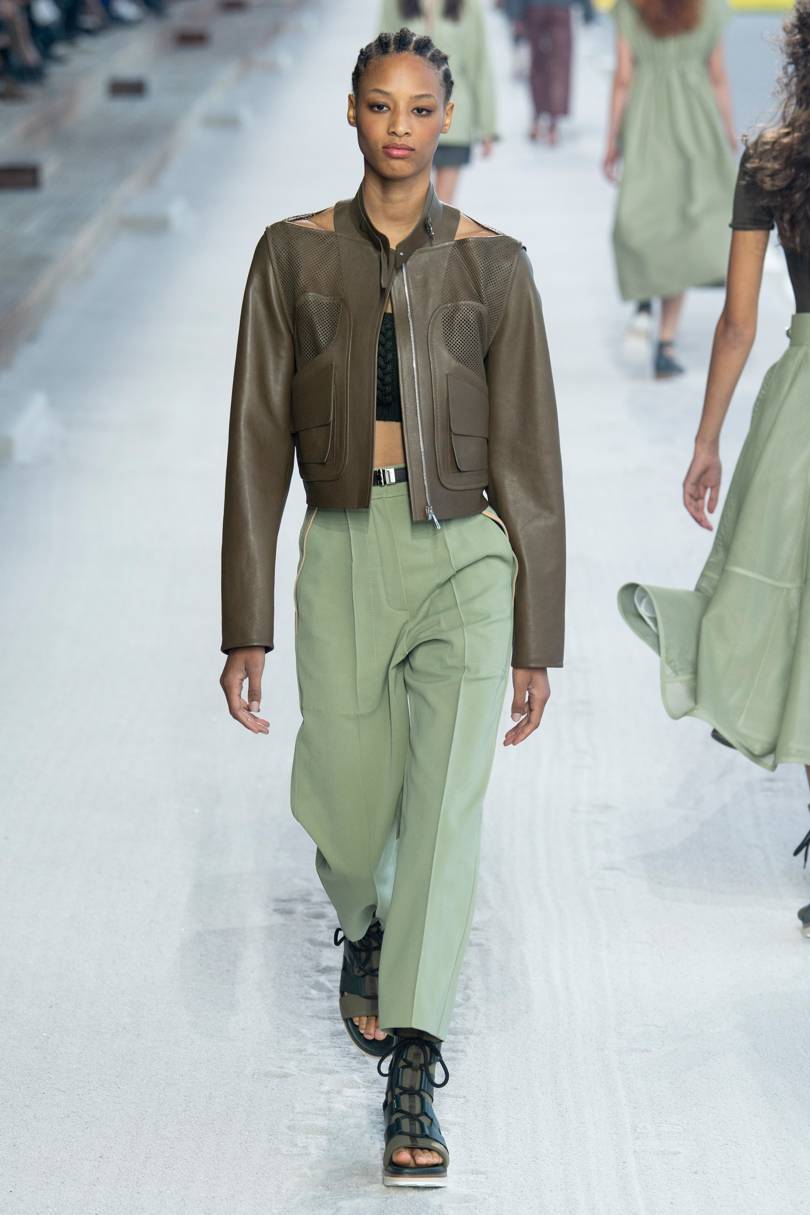 Nadège Vanhee-Cybulski was drawn to the purist colours used by Anni Albers.
Indigital
"I always love to work the colours in a sort of scenography to create different kinds of stories," Nadège explained. "We place the fabrics and curate the colours, and again when we do the silhouettes. I saw it as a story from leather to silk - so it really has a strong origin."
Poiret: Subtlety of colour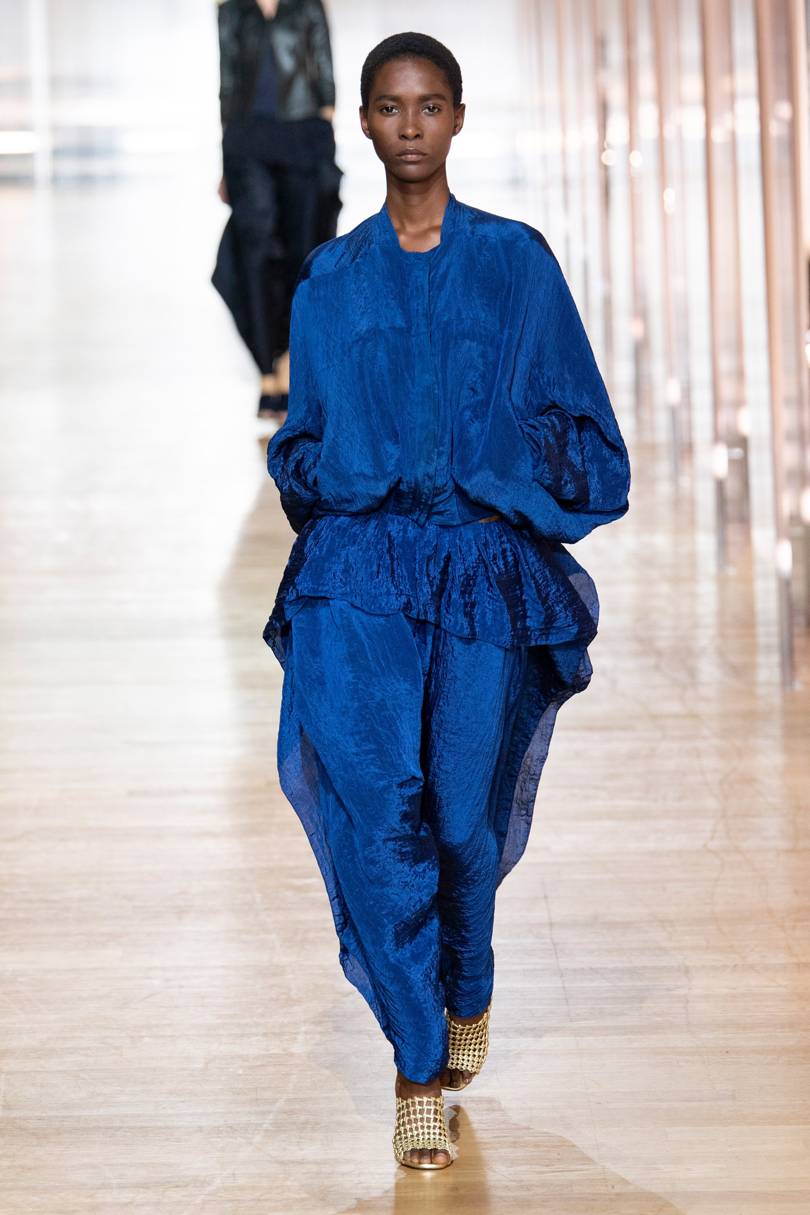 Ultralight layers of clothing stroked the body without ever seeming to have a pre-ordained shape.
Indigital
Fluidity is at the heart of Yiqing Yin at Poiret - and with good reason. For the expansive, larger-than-life character Paul Poiret, who was on the fashion stage in the early part of the 20th century, was all about freeing a woman's body and dressing it with exotic layers of clothes.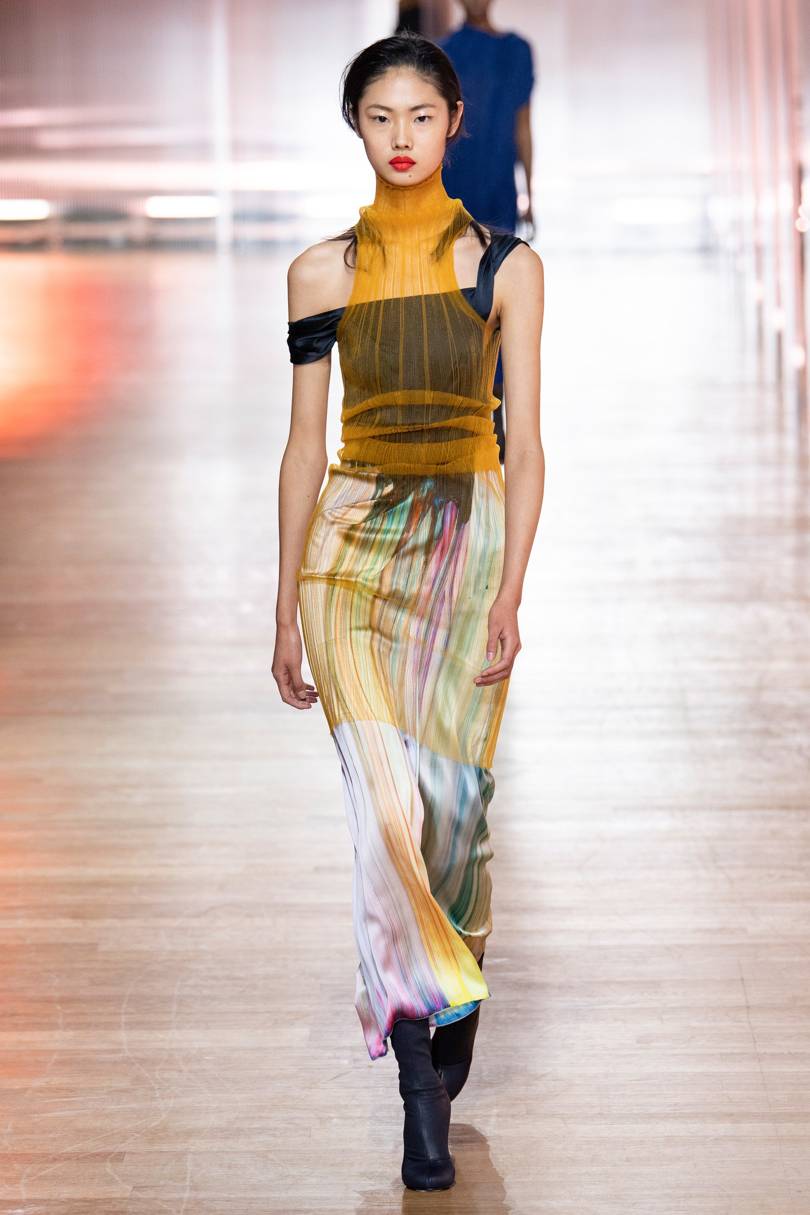 Designer Yiqing Yin mostly deals in a gentle prettiness.
Indigital
So the current designer did all that, but deliberately in a lower key - no dramatic gestures except in the way that ultralight layers of clothing would stroke the body and slither over it, without ever seeming to have a pre-ordained shape.
The designer deals mostly in a gentle prettiness. But her use of colour shows a strong spirit, from the early mixes of coral and mustard, through a green top and trousers that had strokes of mauve as though they had been dip-dyed by an artist.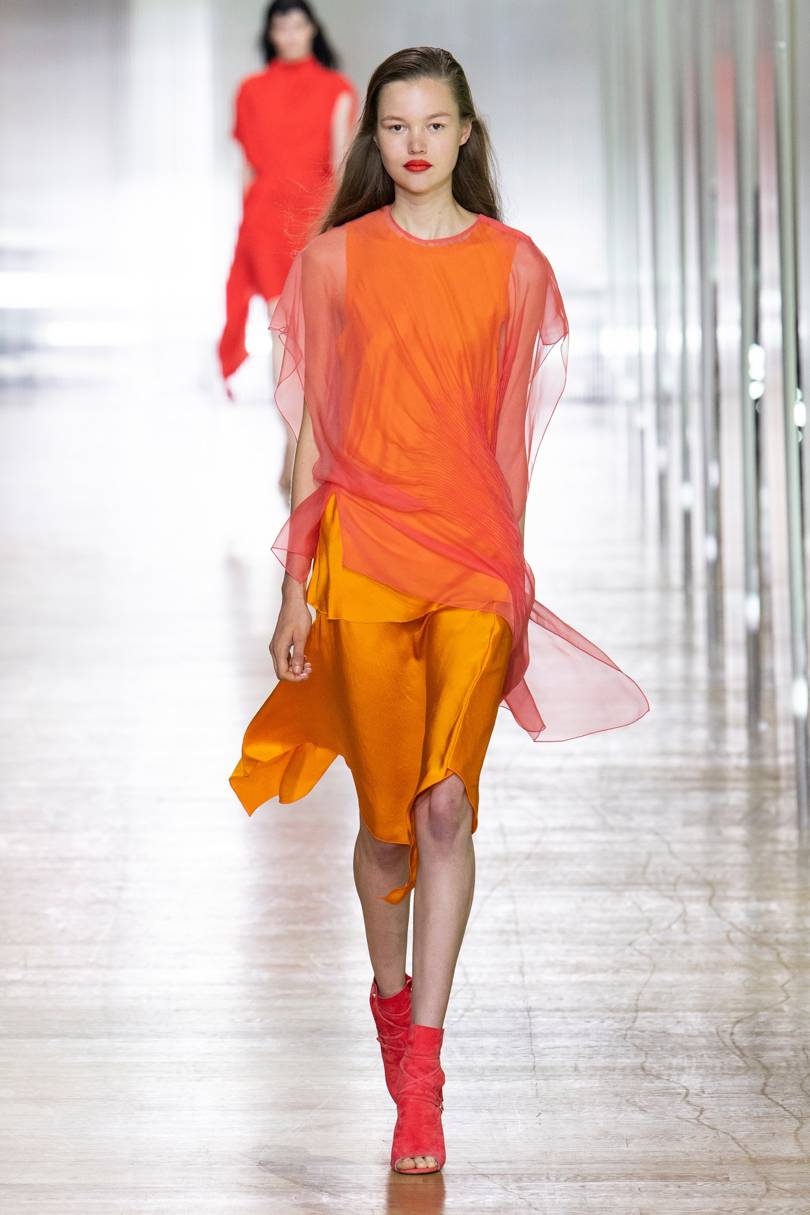 Yiqing Yin's use of colour shows a strong spirit.
Indigital
Yiqing Yin is smart to keep things simple, while playing with colours on the ever-changing illumination on the semi-opaque screen, as well, of course, on the clothes.
But with all this elegant beauty, without any sense of urgency, how can the extravagant, larger-than-life Paul Poiret come back meaningfully into 21st century fashion?
轉載聲明
本內容系VOGUE時尚網原創或經官方授權編譯轉載,嚴禁以任何形式或方法轉載或使用,違者追究法律責任。
將本文分享到
你可能還會喜歡
更多相關網站內容